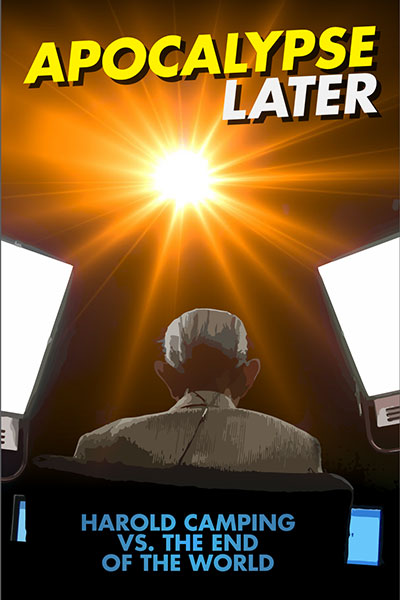 Apocalypse Later Documentary
Screen at your university, seminary, or divinity school.
Harold Camping sounded the alarm. May 21, 2011 was to be Judgment Day, God's intervention into our worldly affairs. The Bible guaranteed it! For most Americans, these are the Last Days. Fully 79% of Americans believe Jesus will return to earth someday. Forty percent believe Jesus will return before 2050! Apocalypse Later traces the roots of end times proclamations back to the Book of Daniel, on to the historical Jesus, and lastly Paul, the greatest of the Apostles. The same excitement that Harold tapped into for his May 21st prediction, is the same excitement that helped birth a new religion 2000 years ago.
Additional Information
| | |
| --- | --- |
| Options | $250.00 One-time classroom, $350.00 Library Copy |